Hot Rodded Footswitch



Switch 2 things at once with the TRS-1 FS by Champion Pedals.
This micro footswitch measures a mere 3.64"x1.52"x1.22"!

You can switch 2 different amps with one button press or better yet, you can switch your amp at the same time as our TGC-2™ 2 channel remote true bypass looper, giving you access to an effects chain for both channels of your amp at the touch of a button!
(Duplicates the functionality of our former "JCM Looper™")


Built in the USA with PRIDE!


Features:
Micro 1 button latching foot-switch with Led
(Enclosure measures 3.64"x1.52"x1.22", requires power for Leds)
takes up less of your valuable pedal-board space


Two 1/4" electrically isolated TRS switching jacks enable you to switch more than one thing at the same time with 1 button press with no risk of damage or noise


Change the channel on 2 amps at once with 1 click!


All of our products feature Neutrik® Jacks and the best components available for the job


Led is powered by a Boss style DC9V adapter (Not Included)


Hand built in the U.S.A. with PRIDE


1 year Limited Warranty








Coming Soon!
Figure 3: FS-5J+ switching a Randall amp AND a traditional Marshall style amp at the same time with 1 button press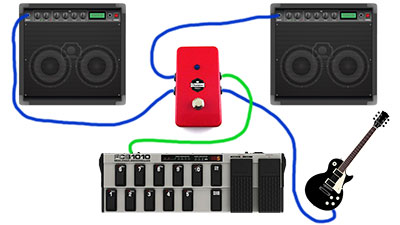 The FS-5J+ not being used with a Randall at all, but instead with a Marshall amp. The FS-5J+ leds don't function in this use case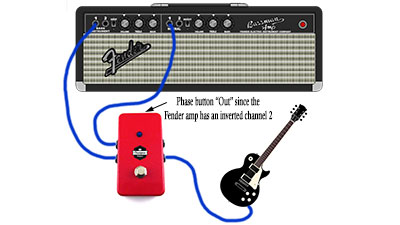 Overview
Features
Use Examples 1