Remote Controlled True Bypass Looper


The TGC-1+™ allows you to locally or remotely switch any effect or effects chain in and out with its latching footswitch, allowing you to leave your pedals on the backline or giving you a second switch on the other side of the stage, while retaining your tone 100%!

Featuring our Remote Clean-Switch™ click free and pop free silent switching technology

Passive, sonically transparent audio switching elements

Switching is done with audiophile grade gold plated relays.

Perfect for use both in front of an amp or in the effect loop.

Hand assembled in the U.S.A. with PRIDE!

Take control of your rig with the TGC-1+™ today!

Features:
1/4" Remote control thanks to our exclusive Clean-Switch™ switching system which utilizes gold plated relays for the purest signal


All of our products feature Neutrik® Jacks and the best components available for the job


Completely passive signal path with no components in the signal path to degrade your sound


The effect in the loop is muted when it's not in use, keeping noise in your rig to an absolute minimum


Can be mounted underneath your pedal-board or in the back of a rack case, saving space


Hand built in the U.S.A. with PRIDE!


1 year Limited Warranty









Coming Soon
Fig. 1 Pure A/B+ controlled with presets via a Behringer FCB-1010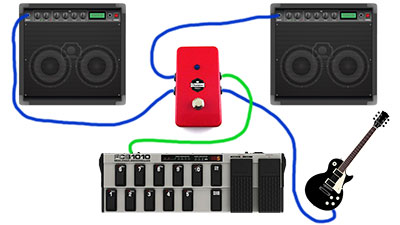 The Pure A/B+ used with a Fender Bassman amp which has inverted phase on one channel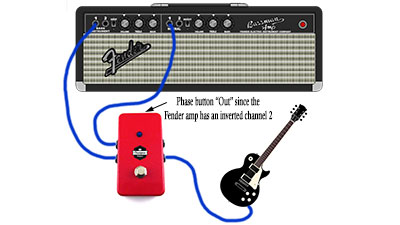 Overview
Features
Use Examples 1